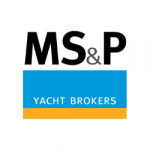 MICHAEL SCHMIDT
& PARTNER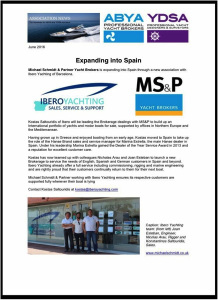 Michael Schmidt & Partner have been marketing and selling yachts and boats since 1989. We offer a sound and superior personal service to both buyers and vendors alike.
Michael Schmidt & Partner enjoy worldwide coverage. Working closely with our partners across the UK and Europe we ensure maximum exposure for the vendor and maximum choice for the buyer.
These strong links with our partner brokerage houses, provide up-to-the-minute knowledge based on years of experience.
At Michael Schmidt & Partner we go further, actively seeking craft to increase our portfolio and matching buyer to boat and vice versa. We pride ourselves on presenting craft in as first class a condition as possible and honestly described. If your boat is in need of care, attention or simple routine, maintenance, we can advise, involve our own technicians or recommend chosen partner specialists that we have grown to trust, for their skills and excellence.
Having evolved from the Westerly Brokerage and with many years served in the marine industry, from the heydays of British yacht manufacturing, to the global expansion of modern worldwide mass production, we base our advice on extensive "hands-on" experience.
WE MAKE IT WORK
Contact us for more information