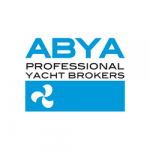 ABYA PROFESSIONAL
YACHT BROKERS
ABYA members are professional yacht brokers, not just introducing agents, and there is no brokerage fee until the sale is completed. They will visit your boat so they can talk knowledgeably to potential buyers and ensure you receive first class marketing advice, checking the legal paperwork so the boat is offered with correct title, RCD and VAT status evidence. By managing the sale both Vendor and Purchaser will be assisted by the broker to achieve a satisfactory outcome, with the new owner having clear legal title. ABYA members have access to the current ABYA contracts, available only to members. ABYA members charge a fee for services which includes visiting, photographing and listing your boat, advertising on their website and various portals and magazines, liaising with potential buyers and showing the boat, providing access for the surveyor and liaison between the parties and the surveyor on any defects found to achieve an outcome acceptable to all parties. On completion they provide a Bill of Sale to pass clear legal ownership. They also have access to the ABYA Customs Warehouse scheme (authorized by HMRC) which allows non-VAT paid boats to be offered for sale in the UK. This is particularly useful for clients bringing in boats for sale from overseas.
ABYA has almost 200 members in the UK and abroad and they variously specialize in new and second-hand boats from day boats to large yachts. Many have attended the ABYA Professional Yacht Brokerage intensive 2 day course and members keep their knowledge up to date by undertaking Continuous Professional Development (CPD).
ABYA's Code of Practice
The Association of Brokers and Yacht Agents (ABYA) exists to promote the highest standards of professionalism and expert knowledge in the field of yacht sales, and expects high standards of its members.
So if you are thinking of buying or selling a boat, get professional advice from an ABYA member:
Client Account – For the security of both buyer and seller, ABYA members set up a special secure account with their bank that holds client monies on behalf of the parties which does not form part of the broker's own accounts
ABYA provides standard documents for the sale/purchase and listing of boats
ABYA members hold Professional Indemnity and Public Liability Insurance
ABYA members work to the ABYA Code of Practice
ABYA operates a Customs Warehousing Scheme allowing brokers to offer ex-VAT boats for sale in the UK and overseas
ABYA members can advise on British Registration
Help with purchasing
If you are buying, perhaps privately, and want a broker to deal with the paperwork for you to ensure you have all the right title documentation, many of them will offer this as a consultancy service for a negotiated fee.
ABYA Members are industry professionals and will provide advice and assistance with:
The type of boat that is best for you
Negotiation following the survey findings
Title documentation
VAT evidence
RCD requirements
Finance – obtaining a loan
Finance – paying off an outstanding loan on completion of the sale
Acting as stakeholder for the deposit using a designated Client Account
Closure or transfer of British Registration (Part 1)
Completion of the sale and payment of the balance to the vendor
Charter management
Brokers and Agents who work in superyachts often provide charter and crew management services.
WE MAKE IT WORK
Contact us for more information